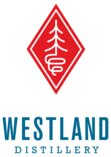 About
Westland is the Pioneer of the bold new style of whisky, American Single Malt Whisky. Based in Seattle, Washington, they are situated on the north-west of the United States, an area that has remarkably similar terrain to Scotland the birthplace of Single Malt Whisky. Westland's key objectives are maintaining traditions but boldly innovating, granting them a unique place in the Craft Whisky revolution. Traditional elements such as peated barley and sherry casks are used, however, all the raw materials used to produce Westland were born in the USA barring, of course, their peated malt and chocolate malt that must be imported from the UK. Westland also has a native oak programme exploring the qualities imparted on their spirit from some of the more unusual native species of American oak, their Garryana oak expression was the first of their native oak series picking up a number of prestigious awards. At the heart of Westland's production are two copper stills, the first being the wash still with a 2,000 gallon capacity and the second still, the spirit still with a smaller 1,320 gallon capacity, both stills were crafted in 2012 by Vendome copper and brass works in Kentucky, a state distinguished by its distilling heritage.

Key people - Matt Hoffman
Matt Hoffman is not only the co-founder of Westland but he also ensures the quality of production on a day to day basis through his position as master distiller. Matt set up Westland in 2010 determined to bring distilling close to his home town of Tacoma. Before 2010 Matt had studied a degree in brewing and distilling at Heriot-Watt University in Edinburgh, the home of the Scotch Whisky Research Institute and regarded as being the finest place to study Whisky distilling in Scotland. Matt's ambition paid off and Westland now has a reputation for excellence in the world of Whisky.
2931 1st Ave S
Seattle
WA 98134
USA