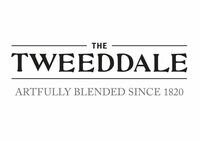 About
In 2009 Alasdair Day Inherited his great grandfather's cellar book who had been a whisky blender in the sottish borders. Inspired by what he discovered he started experimenting and purchased some casks, culminating in him recreating the ancient blends in the book and launching The Tweeddale. The latest expression is the Evolution, It is also the oldest expression with the youngest component being 28 years old.

Key people - Richard Day
In 1895, at the age of 15, Richard Day started working for J & A Davidson (Est. 1820) wine and spirit merchants as an office boy. During his time there he was in charge of creating fine blends for the customers. Eventually, Richard took over the Coldstream shop changing the name to Richard Day and continued producing the highly sought after blends. 

Key people - Alasdair Day
Alasdair had been in the food industry for over 25 years but having inherited his great-grandfather's cellar book he was drawn back to the whisky industry. After experimentation and purchasing a few casks, he recreated the ancient blends from the pages of his great-grandfather's book. After launching The Tweeddale blend in 2010 It has gained tremendous success and reviews, he is also the co-founder of R & B Distillers who own the Isle of Raasay Distillery.