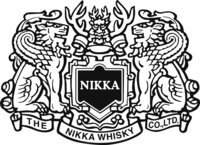 About Nikka
Nikka Whisky Distilling's heritage is much like their whisky, rich and complex. Founded by Masataka Taketsuru, the son of a sake brewery owner from Takehara, he travelled to Scotland to study chemistry and distilling in 1918 and there he met his future wife, a Scottish woman named Rita. In 1920 he returned to Japan in order to make the first genuine Japanese whisky. By 1934 he had set up Nikka and released the first whisky 6 years later in 1940, Initially working from one distillery in Yoichi. In 1969 Nikka opened a second distillery in Miyagikyo favouring the terrain and resources in the area as it was very similar to Scotland's. Their stills are heated using fine powered coal which is a traditional method rarely used anymore. Using the malts produced at both distilleries their flagship blend Taketsuru Pure Malt is produced.

Key people - Masataka Taketsuru
The son of a sake brewer he always had a desire to bring whisky production to Japan and set out on a worldwide quest to do so, focusing the majority of his time in Scotland learning the traditional techniques of whisky distillation.  Studying chemistry at The University of Glasgow and working apprenticeships at James Calder in Bo'ness to learn Coffey grain whisky, Longmorn distillery in Speyside to learn malt whisky production and Hazelburn distillery in Cambeltown to learn malt whisky and blending.  During his time in Scotland gained a wealth of knowledge in whisky production techniques across a spectrum of different styles and varieties. When he returned to Japan he brought back with him a Scottish wife whom he had wed in Scotland. He set up Nikka and started making the first true Japanese Whisky. 

Key people - Rita Taketsuru
'Rita' was the nickname given to Jessie Roberta Taketsuru neé Cowan, the Scottish wife of Japanese whisky pioneer Masataka Taketsuru. Born into a  doctor's family in Kirkintilloch, she met her husband to be when he came to give her younger brother Campbell judo lessons while Masataka was studying at The University of Glasgow. At the time they wed there was great resistance to international marriages so they had a simple ceremony in Glasgow's register office, not long after their wedding they moved to Japan to start distilling whisky. Rita was devoted to her husband and helped along every step of the way until her death at the age of 64 in 1961.